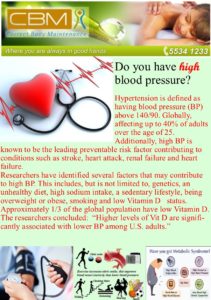 Do you have high blood pressure?
Hypertension is defined as having blood pressure (BP) above 140/90. Globally, affecting up to 40% of adults over the age of 25. Additionally, high BP is known to be the leading preventable risk factor contributing to conditions such as stroke, heart attack, renal failure and heart failure.
Researchers have identified several factors that may contribute to high BP. This includes, but is not limited to, genetics, an unhealthy diet, high sodium intake, a sedentary lifestyle, being      overweight or obese, smoking and low Vitamin D   status.  Approximately 1/3 of the global population have low Vitamin D.
The researchers concluded:  "Higher levels of Vit D are significantly associated with lower BP among U.S. adults."