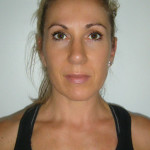 Welcome to Correct Body Maintenance.
My name is Dr Tanya Kelly and I will be looking after you together with our Chiropractic Assistants. I have a Bachelor of Applied Science in Chiropractic from RMIT University (1993). I have been working on the Gold Coast for the last 13 years and prior to that in the United Kingdom for 5 years, Outback WA and Country Victoria, where I was able to fine tune my skills as a Wellness Doctor, as I struggled to improve my own health. I will be attending seminars on a regular basis to keep my skills up to date, as I have a keen interest in babies, children, hormones, digestion and nutrition. I have extensive knowledge in reading blood tests.

I have spent the last 25 years educating myself in preventative medicine, so I will always tell you what you need, even though it may be uncomfortable for you to hear. I am an expert at what I do.  I am dedicated to providing the best care to all my clients. I practice Advanced Biostructural Correction and Dry Needling and prescribe nutritional and herbal supplements.  I have dedicated my life to helping my patients and am very focused on this during your appointments.
In the last 13 years I have attended over 150 seminars to keep up to date with the latest in preventative medicine. Chiropractic helped me to overcome years of headaches, poor concentration and co-ordination, dyslexia, tonsillitis and poor digestion. This all occurred after a simple fall off the swing onto my face when I was a child, that changed my posture, made me walk badly and created physical stress on my nervous system. My body was then unable to adapt to Chemical and Emotional Stress and I ended up with adrenal fatigue.
As a full spectrum Wellness Centre, we focus on your ability to adapt to stress and be healthy. Our goals are, first, to address the issues that brought you to this office, and second, to offer you the opportunity of improved health potential and wellness services in the future. On a daily basis we experience physical, chemical and emotional stresses that can accumulate and result in serious loss of health potential. Most times the effects are gradual; not even felt until they become serious. Chiropractors are the only Doctors that specialize in finding and correcting Subluxations. Subluxations are cause by stress-Chemical, Physical and Emotional, making your body unable to adapt to your daily stresses. Your nervous system controls every function in your body, and by the time that you feel pain, at least 50 per cent of your nervous system is irritated.

The earlier you start Chiropractic care, the better.  I am also an expert in Pregnancy care and am passionate about making sure you get the best advice to have the healthiest child.  A baby is a combination of the health of it's parents, and every single person who attends my practice needs health advice.  If you are planning on having a baby, make an appointment so that you have the best chance of naturally birthing and breast feeding your baby into a healthy childhood.

Dr Tanya Kelly is available for appointments on Tuesday, Thursday and Saturday
---
Chiropractic Fees:
Initial Consultation: $100
Reassessment(If it has been 6 months since you have seen Dr Kelly):  $75
Standard Chiropractic Adjustment: $50
Long Appointment(over 15 minutes): $75
Pensioner Chiropractic Adjustment:  $45
Child Chiropractic Adjustment: $40
---
24 hour Cancellation Policy Applies or a fee is charged.