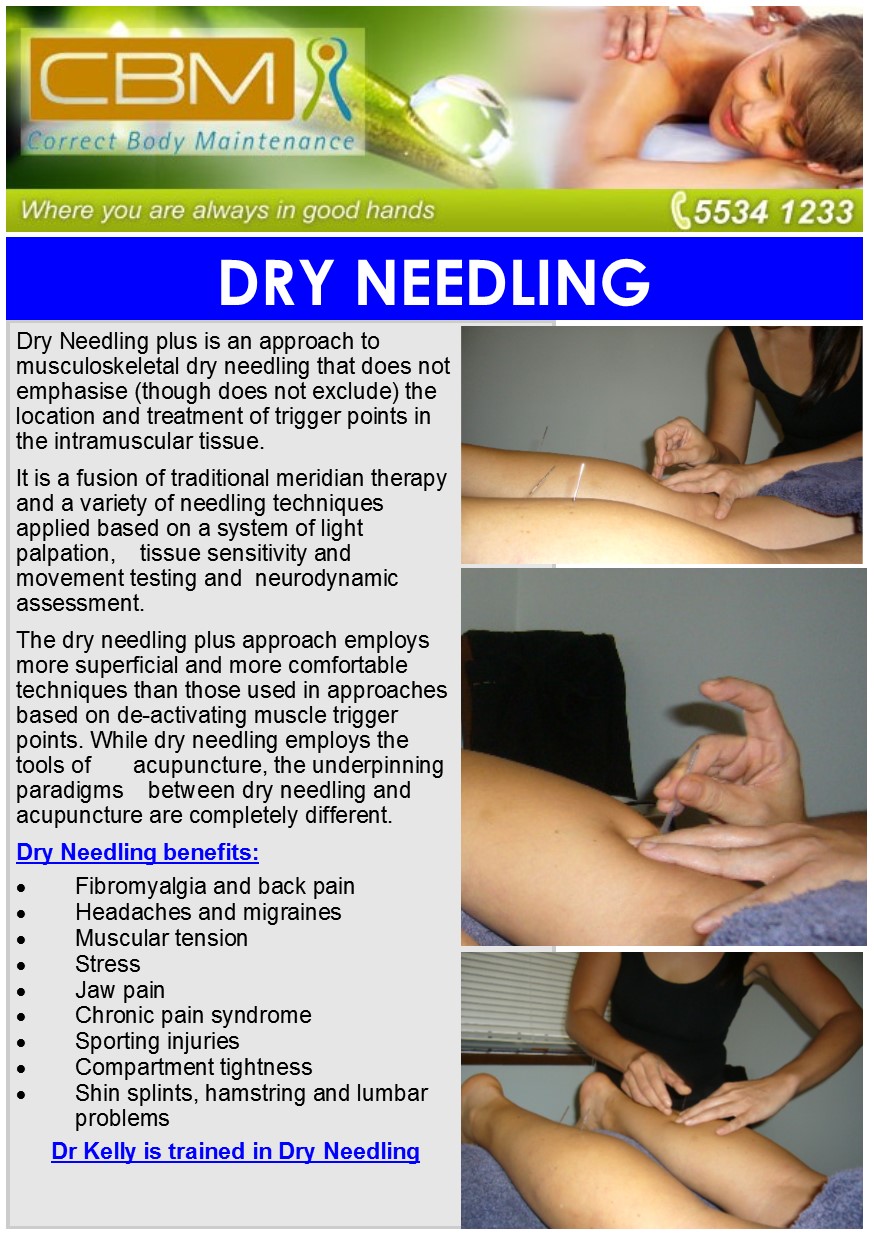 Myofascial Dry Needling is a treatment approach that utilises fine needles to deactivate trigger points in the musculoskeletal system. While dry needling employs the tools of acupuncture, the underpinning paradigms between dry needling and acupuncture are completely different.
Myofascial Dry Needling is used in the treatment of chronic pain syndromes such as fibromyalgia and back pain. Dry needling has also proven successful in treating many other complaints and conditions such as wry neck, jaw pain, headaches and migraines, muscular tension, stress, chronic pain syndrome, sporting injuries, compartment tightness and shin splints, hamstring and lumbar problems, just to name a few.
Some authors argue that myofascial dry needling is more effective in treating chronic back pain than commonly employed manual therapies. In clinical experience, dry needling often yields dramatic results where other manual methods have failed, but this is not always the case. The effectiveness of dry needling often depends on the individual and the condition being treated.
Many people prefer dry needling over a 'hard, deep' massage as the fine needles can target specific muscles and locations without prolonged, often painful pressure on the area.
Another benefit of dry needling is the absence of residual pain that often follows traditional remedial massage for up to 30 hours following treatment.
Our Therapists also use an approach  that demands a higher skill level of the practitioner  than other approaches. This technique creates better rang of motion in the joints by getting to the cause of the problem, as opposed to where the symptoms are.
---
Fees for Dry Needling:
30 minutes $75
60 minutes $90
90 minutes $120