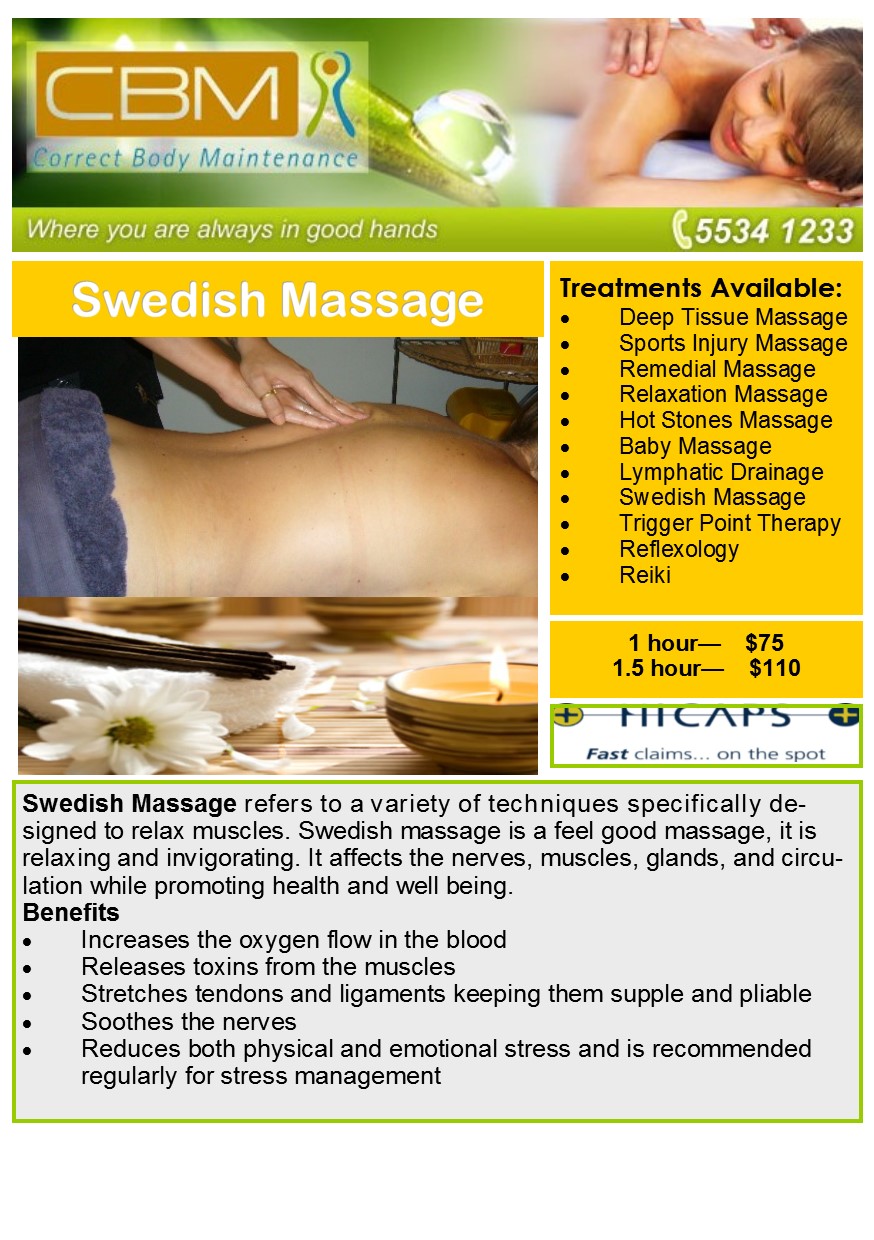 Treatments Available:
Deep Tissue Massage
Sports Injury Massage
Remedial Massage
Relaxation Massage
Hot Stones Massage
Baby Massage
Lymphatic Drainage
Swedish Massage
Trigger Point Therapy
Reflexology
Reiki
1 hour—   $75, 1.5 hour—   $100
Swedish Massage refers to a variety of techniques specifically designed to relax muscles. Swedish massage is a feel good massage, it is relaxing and invigorating. It affects the nerves, muscles, glands, and circulation while promoting health and well being.
Benefits
Increases the oxygen flow in the blood
Releases toxins from the muscles
Stretches tendons and ligaments keeping them supple and pliable
Soothes the nerves
Reduces both physical and emotional stress and is recommended regularly for stress management