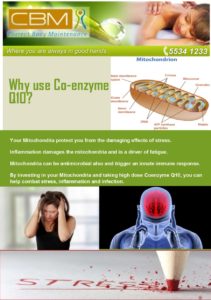 Why use Coenzyme Q10?
Your Mitochondria protect you from the damaging effects of stress.
Inflammation damages the mitochondria and is a driver of fatigue.
Mitochondria can be antimicrobial also and trigger an innate immune response.
By investing in your Mitochondria and taking high dose Coenzyme Q10, you can help combat stress, inflammation and infection.